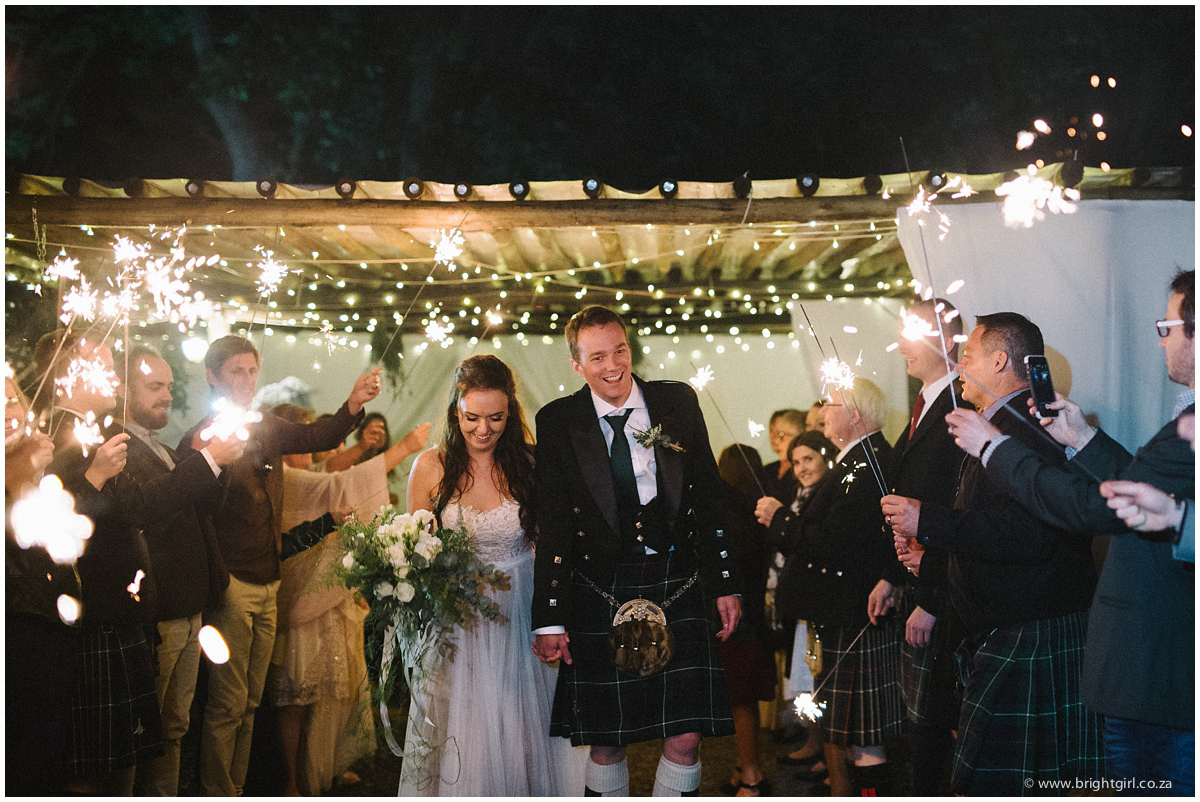 Brad and Sash had the most beautiful intimate wedding at Abingdon Wine Estate in the KZN Midlands. The day started with sunshine and happiness and ended with thunderstorms, downpours and even more happiness helped along with all the whiskey consumed. Bagpipes played, kilts twirled and ladies laughed. What a festive wedding this was despite the weather. It was a treat to witness the talent of the pipers and thankfully they were ready for the challenge when the DJ couldn't play anymore due to the torrential rain.
Sasha looked looked breath takingly beautiful on her special day – nothing seemed to phase her. She just floated around in a bubble of love and happiness enjoying her day with the man who loves her THE MOST.
Here are some of my favourite images from Brad and Sasha's wedding. Thank you for sharing your awesome day with us.