Time has whizzed by so fast that I actually haven't blogged about the two wedding blogs my photographs were featured on in December.
The first feature was on Rock 'n Roll Bride, a UK wedding blog. I was so thrilled to be featured on Kat's blog – truly awesome:) You can read the full blog post here.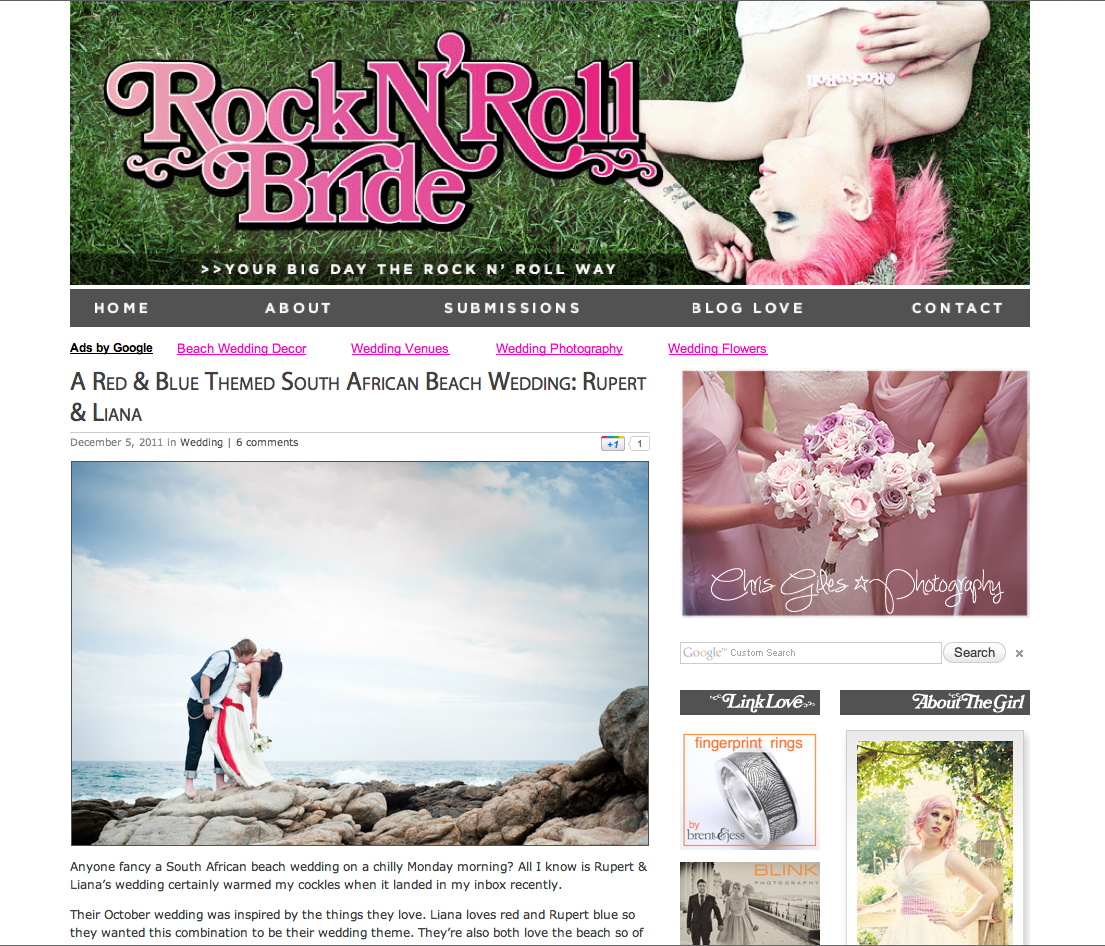 The second wedding blog I was featured on, was a South African wedding blog, Iwantthatwedding, and you can read all the details here on Bruce & Bird's wedding which was featured.