This is going to be another long post but I do hope I have portrayed Jessie & Bonga's union in its entirety – a two day wedding celebration of love, respect, joy, laughter, dancing, colour and warmth. This couple were so awesome – I never tired of photographing them, capturing their interactions and exchanges between their families, their friends and their cultures.
The first few photos are of the reception at Netherwood – they made a GRAND entrance, dancing all the way to their table along with their bridal party. They both gave a speech standing next to each other, thanking their guests and families for all their support. They both spoke such endearing words about each other while fighting back the tears… Their first dance was unique and full of energy. What a couple!!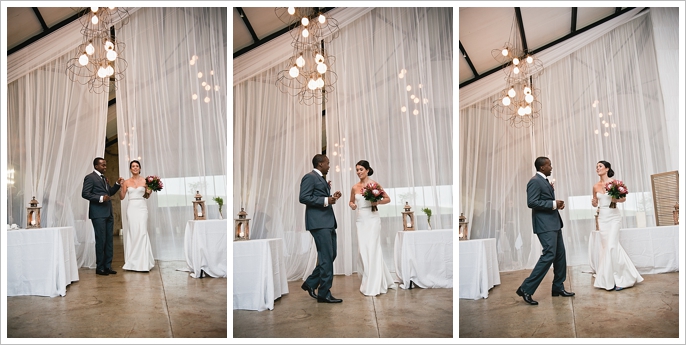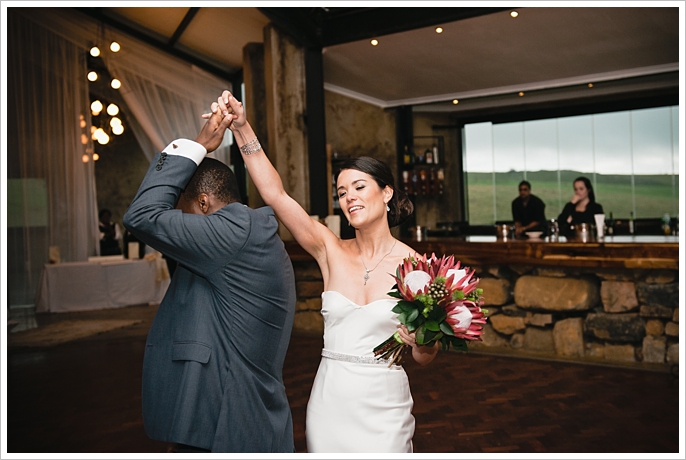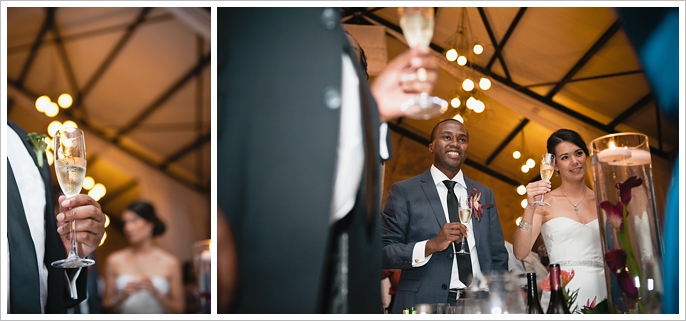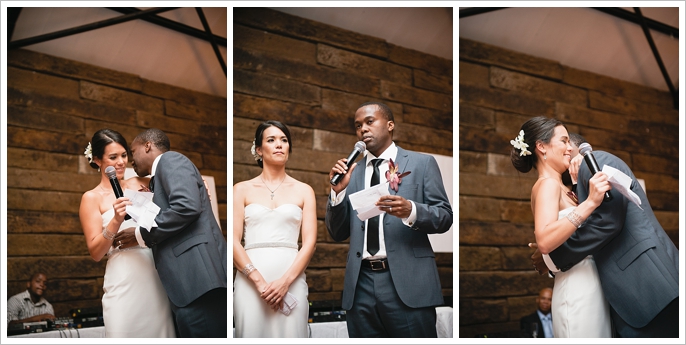 Then the second day of celebration began – I wasn't sure what to expect but I knew I would feel challenged, inspired and welcomed. Jessie's mom and aunt were arranging the undergarments of the Kimono and prepping all the bits and pieces while Jessie had her make-up done.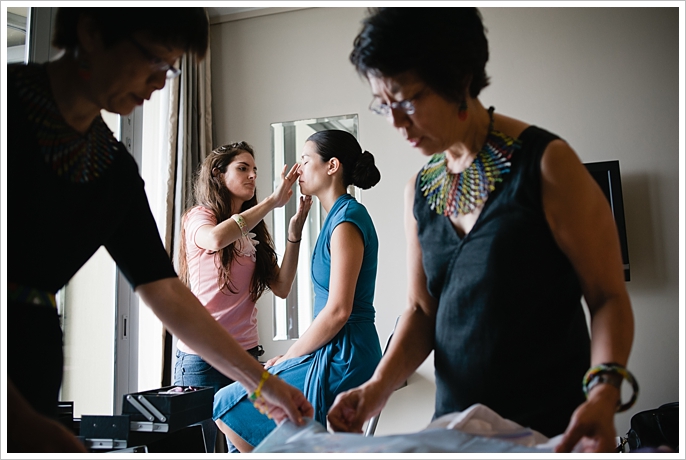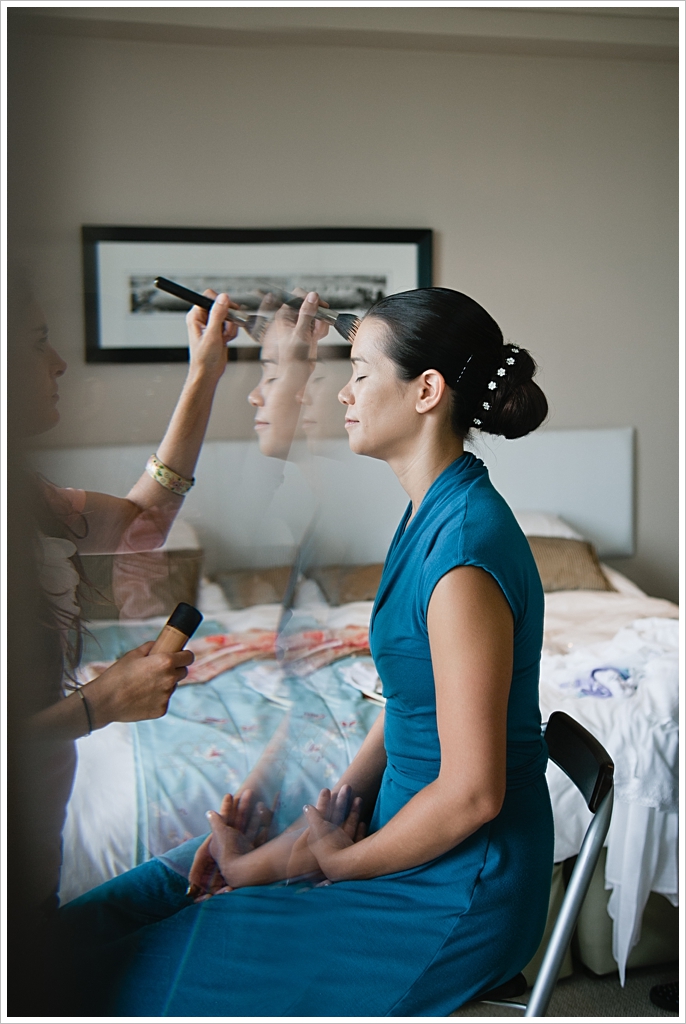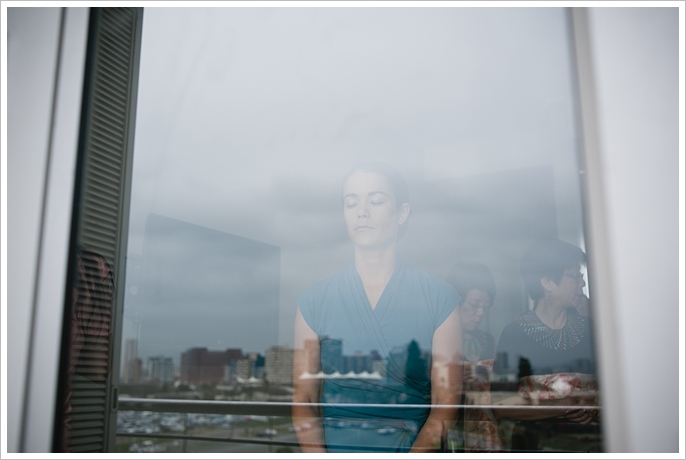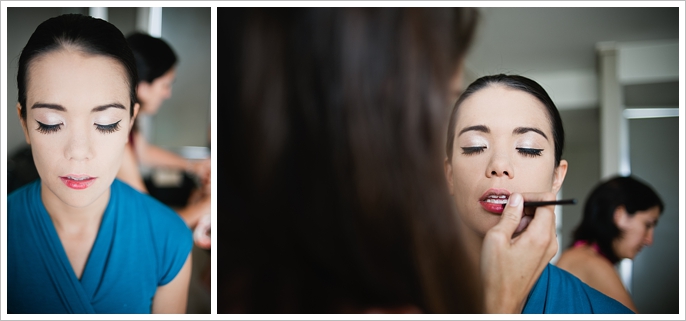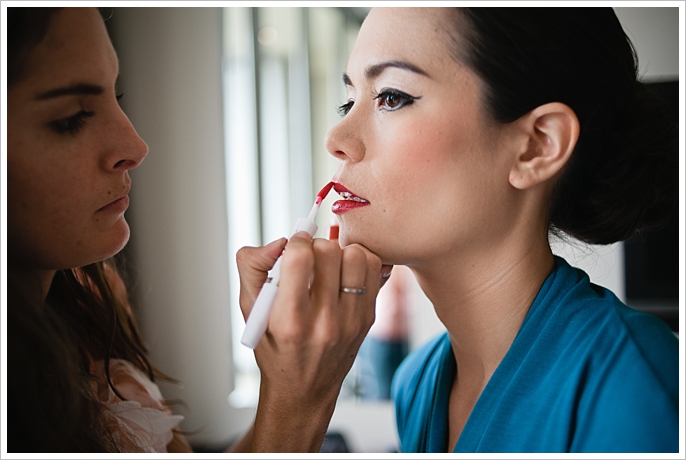 The dressing begins… I love this shot!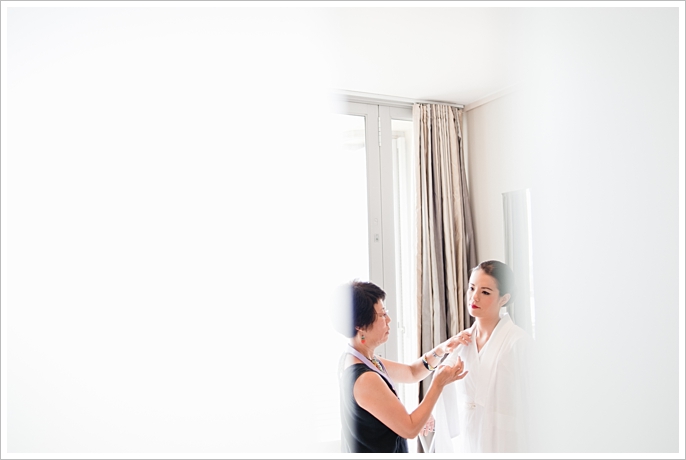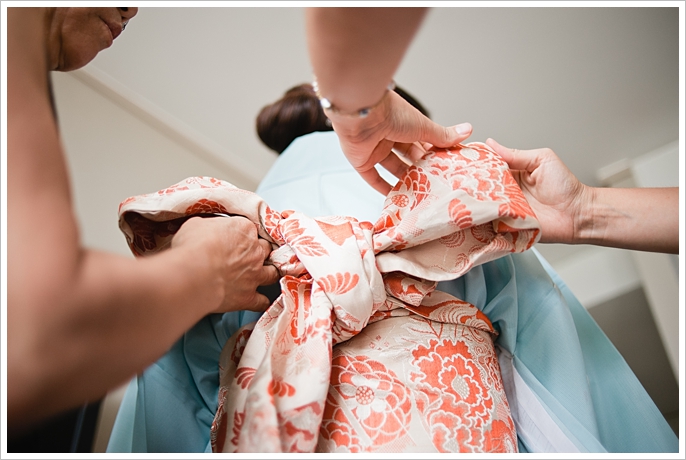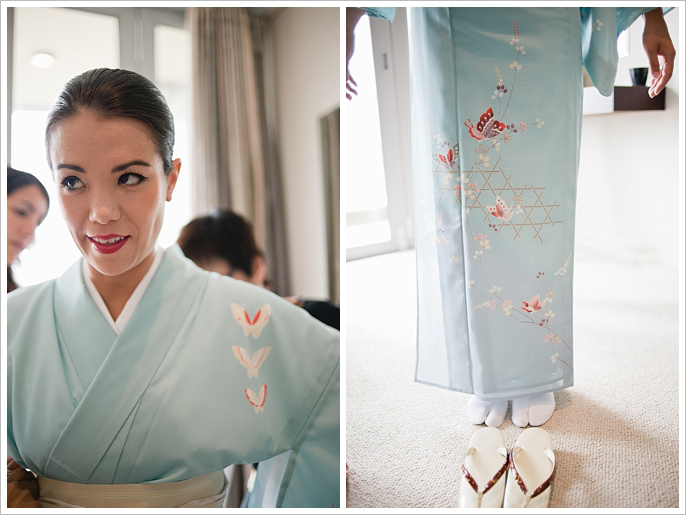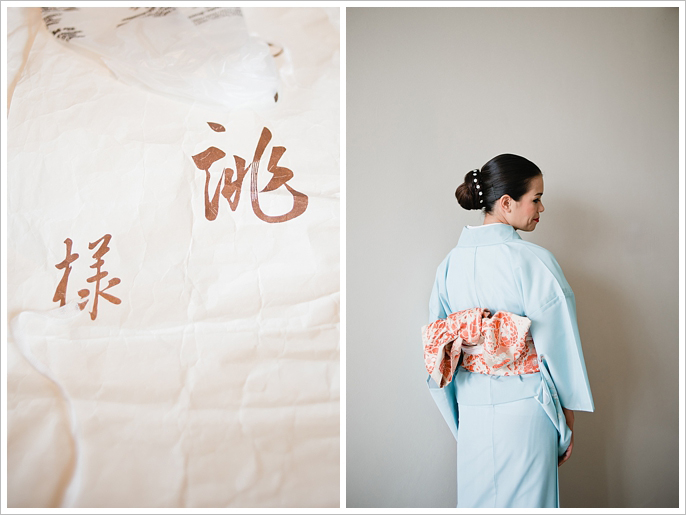 I left Jessie in Durban and made my way up to Bonga's parents home and was greeted with wonderful smells coming from the large pots cooking delicious food on the fire, bright colours of beads, head dresses and clothing worn by Bonga's family, and singing from young children.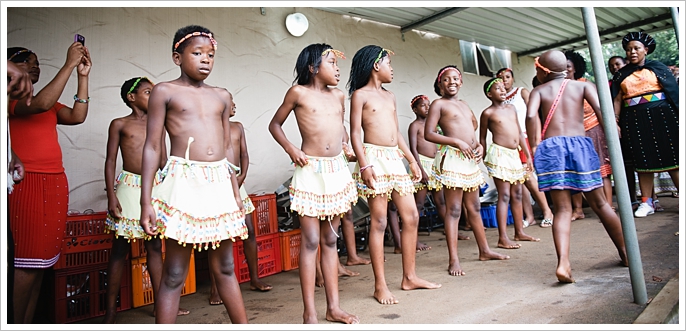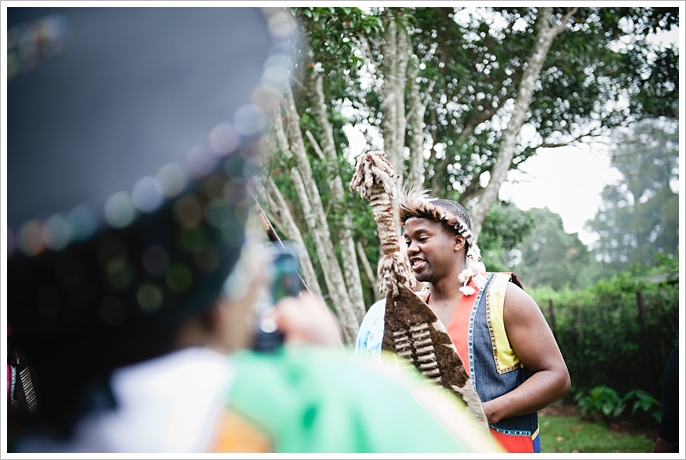 Bonga's mom greeting her guests with such warmth and affection.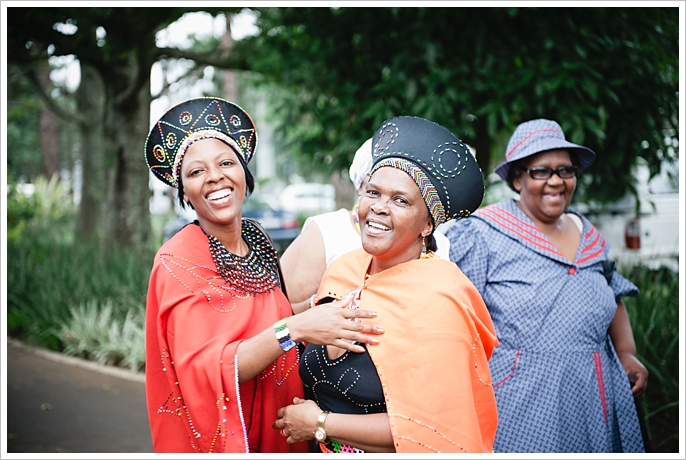 Then Jessie and her family arrive in a shuttle service and they were greeted by Bonga's friend with a shield and knobkierrie. Followed by Bonga and his entourage… I had goose bumps to say the least!!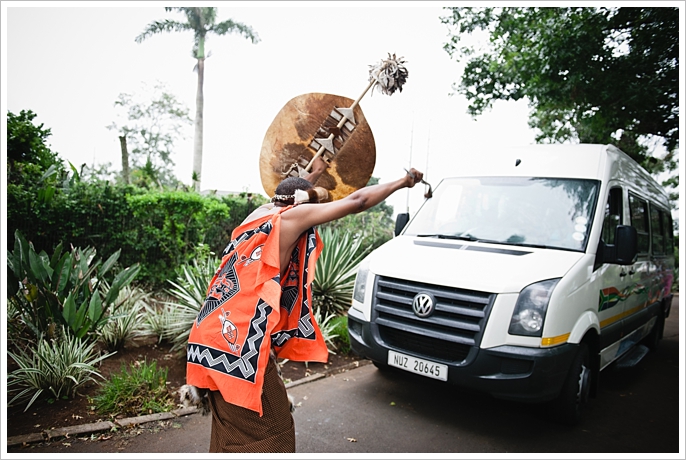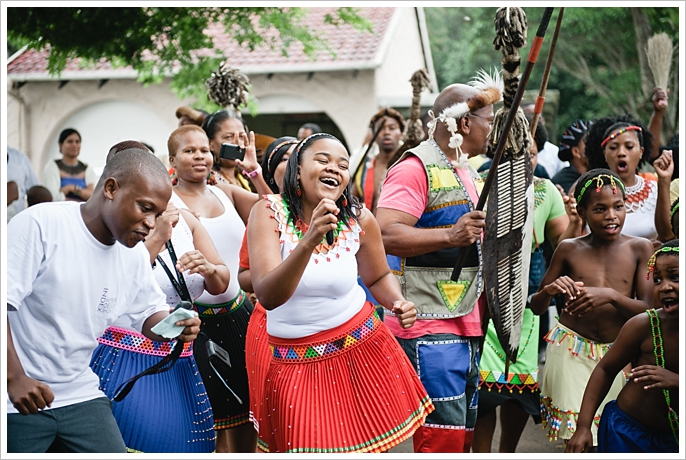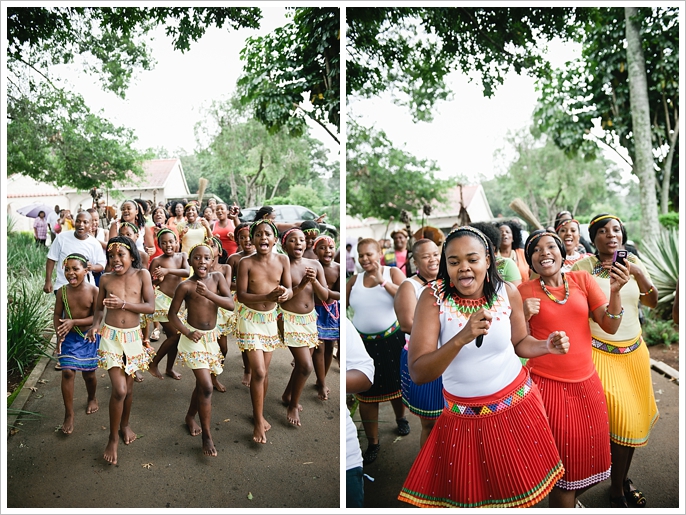 All the while guests from all over the world were photographing and capturing this whole procession. It was truly something amazing and so special on so many levels.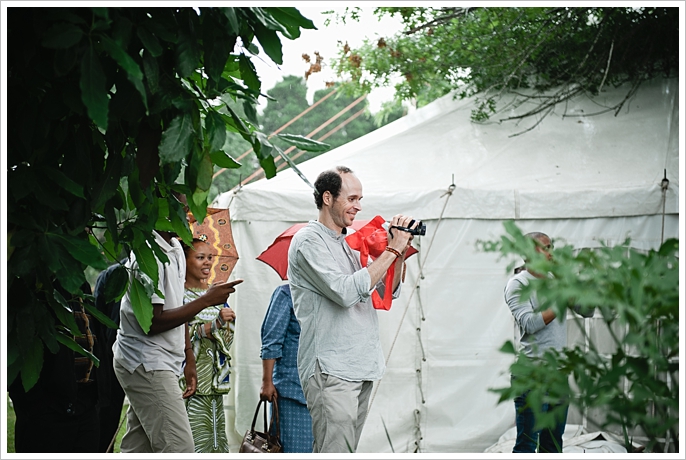 Jessie's entourage exit the shuttle and begin singing their own song to the tune of a well known American song, which I have unfortunately forgotten the name of, but they had changed the words to suit her life – it was very well done. They then walked towards Bonga and his family.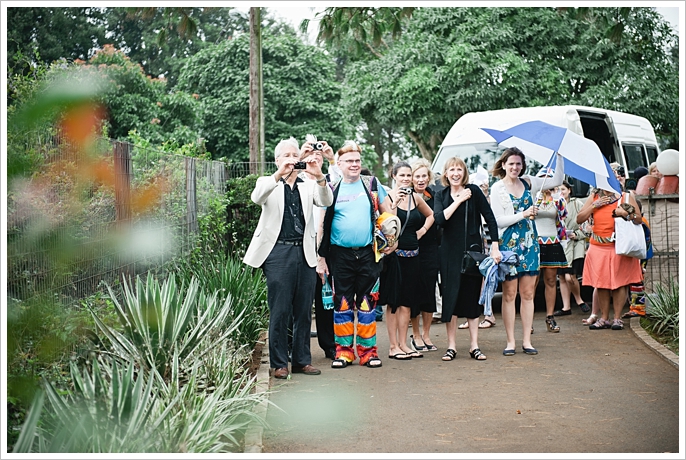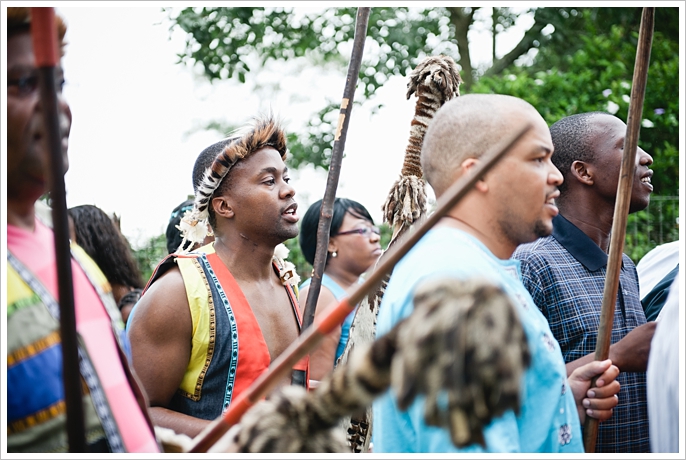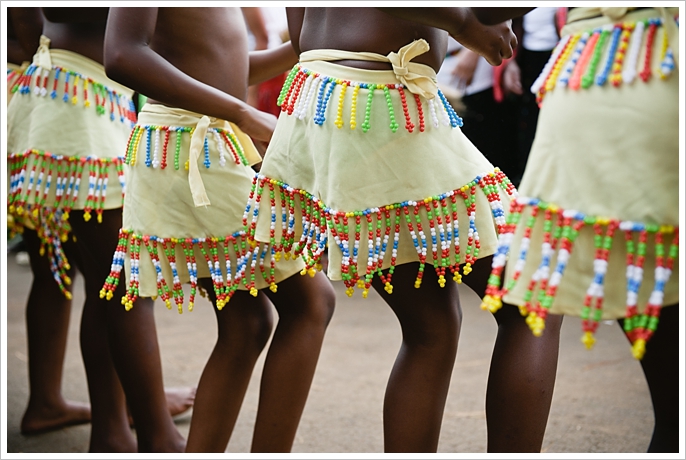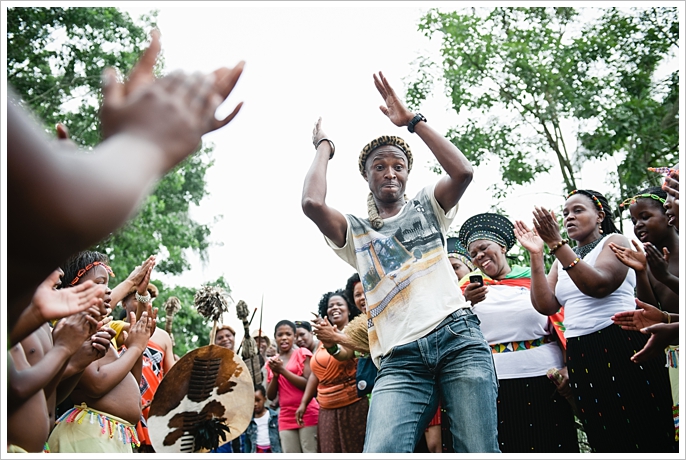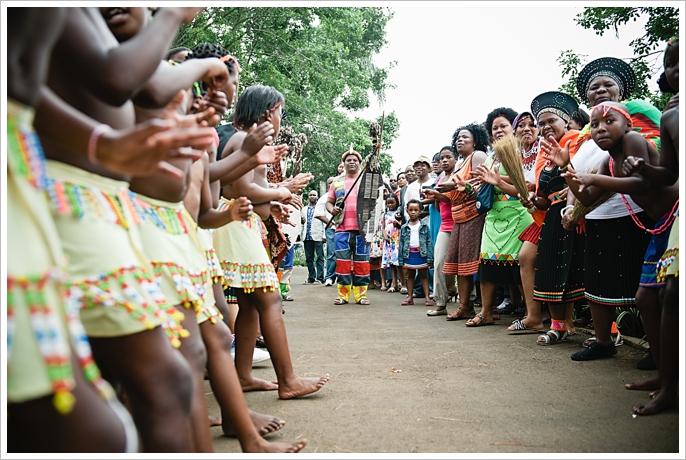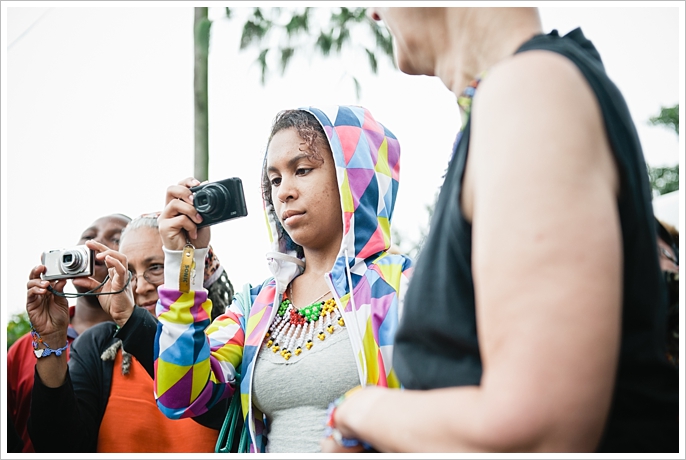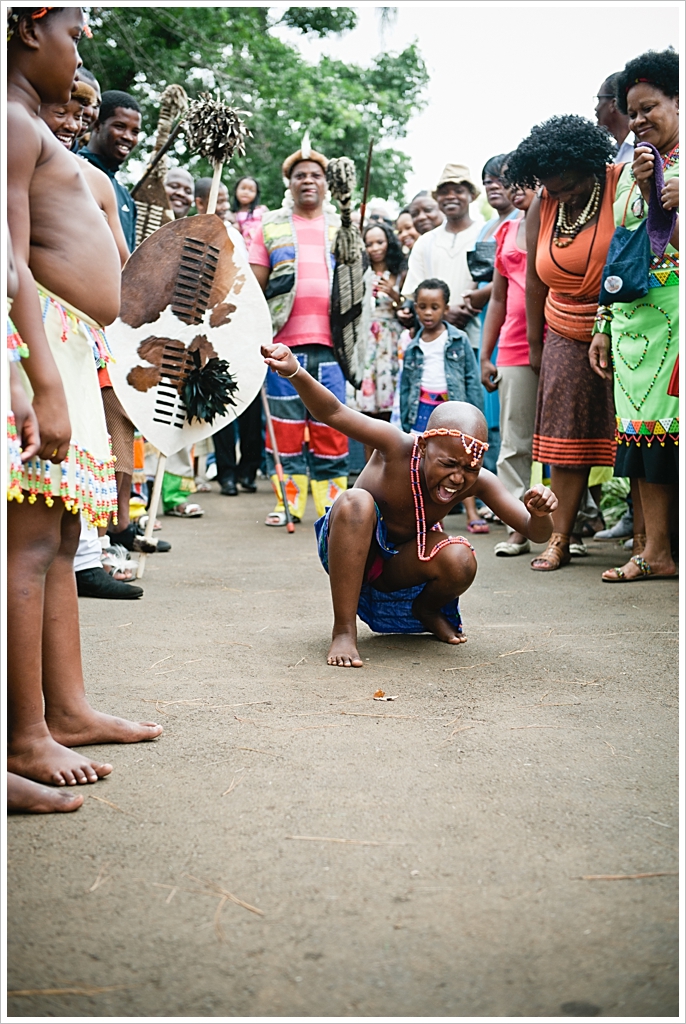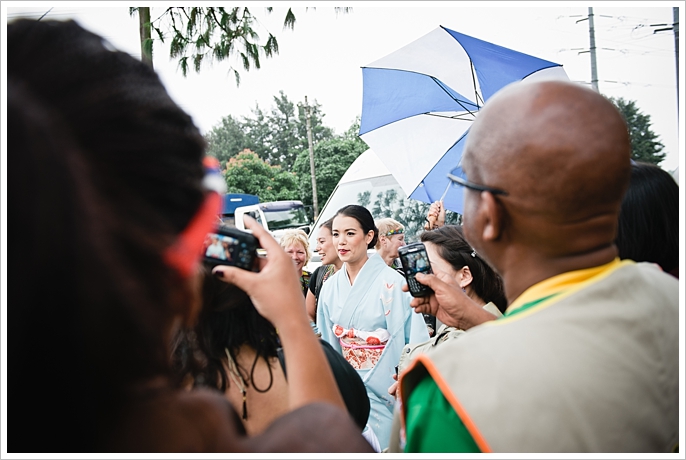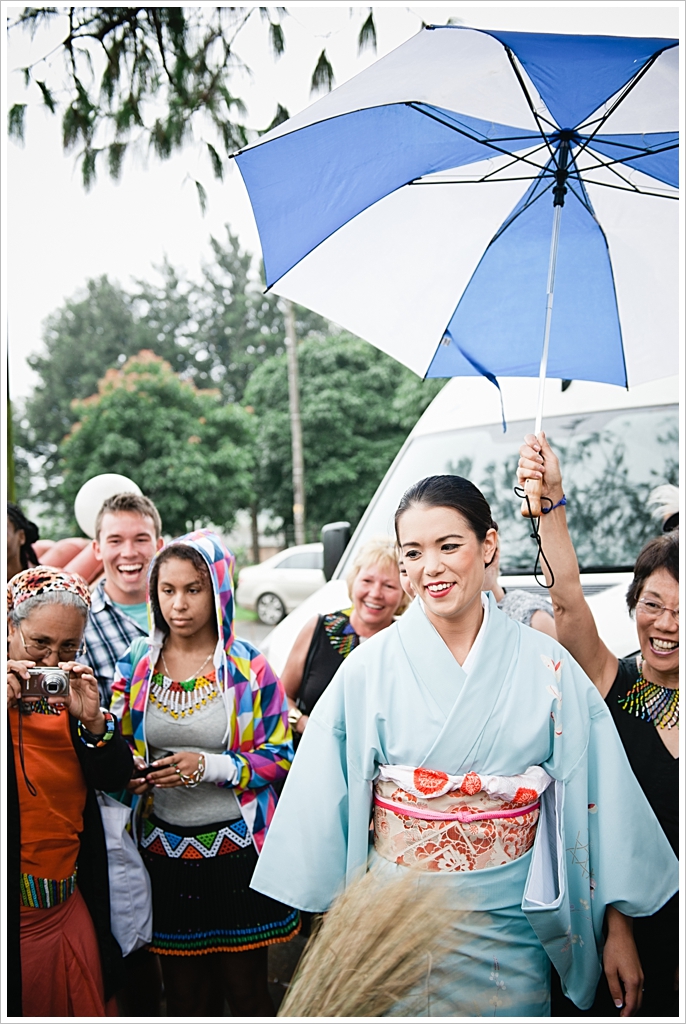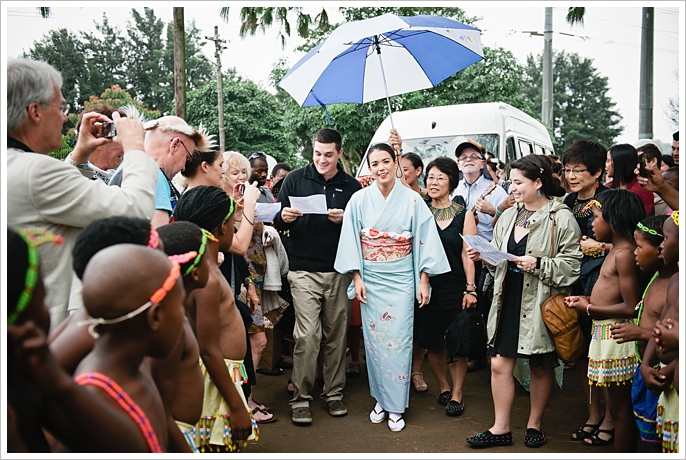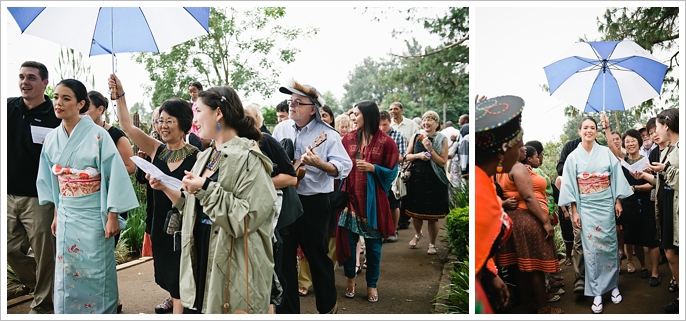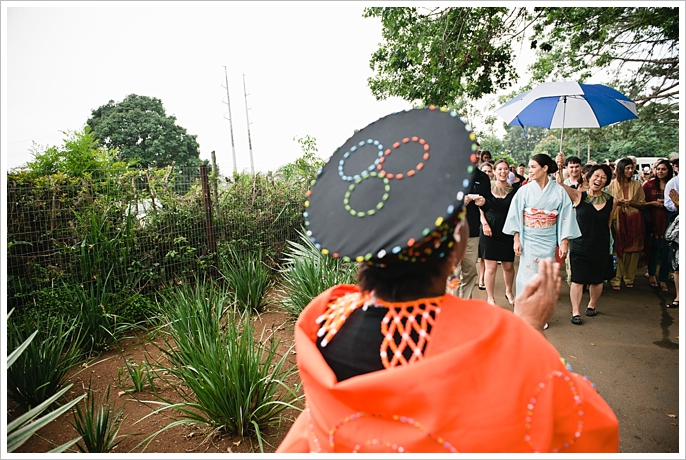 After a short while Jessie then had to go into her new family's home and change into the Zulu wedding attire of a married woman.