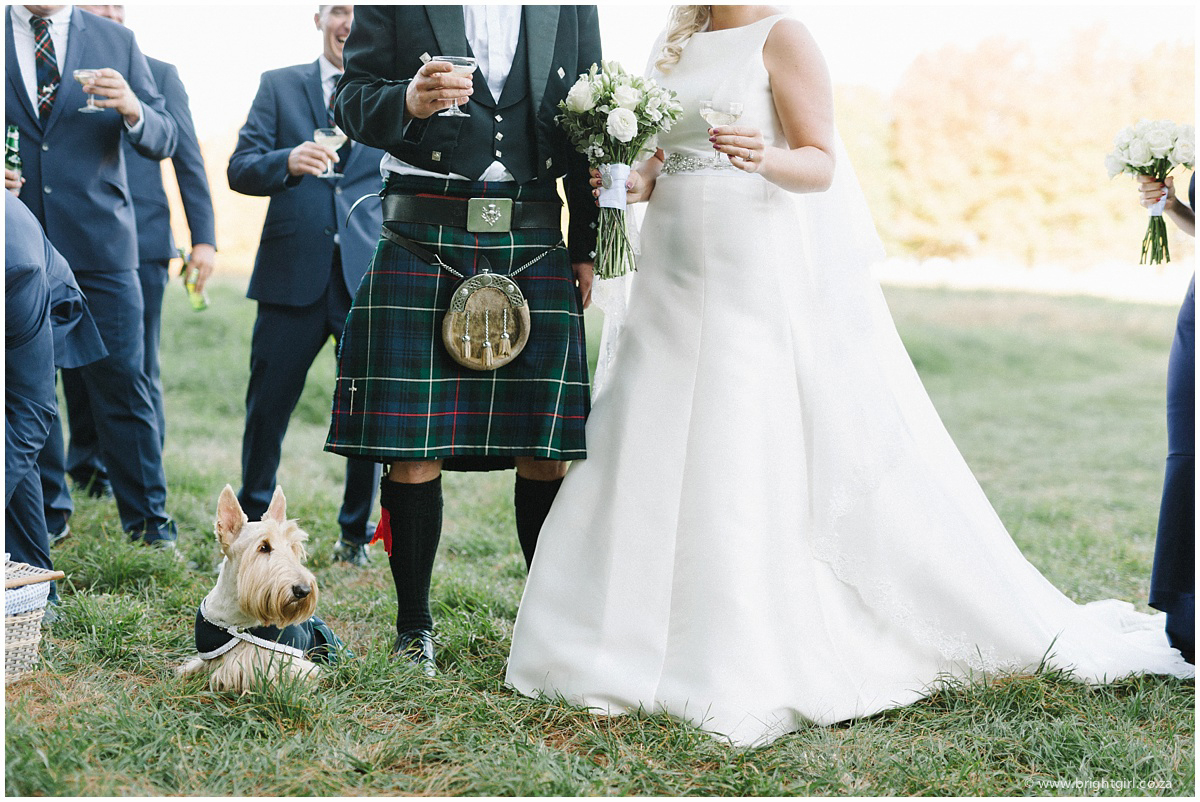 The KZN Midlands are always so breathtakingly beautiful during autumn and this was especially true on Megan & Murray's wedding day at Bellwood Cottages. What an amazing day it was. So much love, tears of happiness and a little sadness, but most of all tears of love. These two are so loved by all their awesome friends and wonderful family, supporting them, caring for them and just being there to enjoy an ordinary moment and have a great laugh.
Wow is all I can say, when I look back at their day. Megan was so organised and knew exactly what she wanted and she made it all happen. From purchasing her decor items from the SPCA to creating a fun filled day for her guests with gin and champagne and a tee off into the dam and for having the best MC ever. What a day. What a party. What a night. What a love.
Megan and Murray.
Murray and Megan.
Murray, Megan and Hamish. Yes, Hamish, their handsome little fur child. Apparently he couldn't write a speech so he was just a groomsman and not the best man.
Megan you looked incredible, so beautiful and full of love. Thank you for all the laughs Murray.
Here are some of my favourite images from Megan and Murray's wedding in the KZN Midlands, at Bellwood Cottages.
House of Hudson: Tables and chairs
Aisle Hire It: Photo booth and Marquee Letters
Natural Nostalgia: Flower Arch
Crystal and Vine: Decor, Lighting, Herringbone wall, Cutlery
Nixon Make up: Hair and Make up
Jodie Watt: Stationery
CHC Catering
Midlands Bar Services
Hired and co: Lawn games